Sports
Vince McMahon's Opinion Of CM Punk, New Edict For WWE Referees
Vince McMahon is quite negative about a possible return for CM Punk. He also issued a new edict for referees in the WWE, which could be interesting!
Fans are very excited about a possible return for CM Punk in the future, but this does not apply to the WWE. In fact, reports state that the company are quite negative about it. In other news, Vince McMahon released a new edict for referees.
Vince McMahon's Opinion Of CM Punk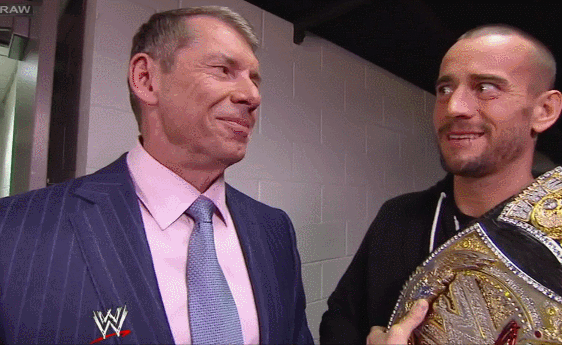 CM Punk's name was mentioned during a recent creative meeting, which was instantly rejected by the chairman Vince McMahon. Vince stated that CM Punk is not to be trusted and that he has issues. In other words, the idea went nowhere.
According to Dave Meltzer from Wrestling Observer Radio:
"I think the idea is between Bill Goldberg and Edge and Undertaker and people like that, they've got their fair share of guys like that. There's a lot of bitterness. Apparently there's more bitterness on the WWE side right now than on the Punk side. I would have thought it would be the other way around."
Since Vince McMahon has no intentions of letting CM Punk wrestle, we may wait for a very long time. Punk may not bare much resentment for the company anymore, but it seems that Vince bares resentment for Punk. Unfortunately, this means we might never see a return in a WWE ring. This stands in stark contrast with how things used to be. Just look at Vince's tweet from 2013.
Expecting a big welcome for @CMPunk in Chicago on Sunday. I'm first in line. #Payback

— Vince McMahon (@VinceMcMahon) June 13, 2013
While many people would like to see CM Punk back into the ring, there is simply too much history between the superstar and the WWE's chairman at this point. Maybe it could change in the future, but for now it seems Punk is staying where he is. Or, WWE could be swerving us and there might be a plan in the works for an upcoming pay-per-view. You never know!
New Edict For WWE Referees
Subscribe and get our daily emails and follow us on social media.
By opting in, you agree to receive emails with the latest in Pro Wrestling Entertainment from Ringside Intel. Your information will not be shared with or sold to 3rd parties.
WWE referees recently got a new edict from the WWE's chairman. Vince McMahon decided that referees can count superstars out if they do not make it back into the ring for the ten count.
There have been problems with count outs in the past. When the referee notices the wrestlers will not make it back into the ring on time, they usually slow down or hold their count at eight. Evidently, the slower counts can be very noticable, so referees are not to do this any longer.
While the regular counts are a great thing for referees, it does pose some problems outside the ring for wrestlers. Let's say you want to put someone through a table and that person needs to get back into the ring. In other words, wrestlers might take less risks outside the ring with certain moves, which could make the match a little more "vanilla".
There has been no official confirmation from the WWE that this new edict for referees is in place. However, some believe that it has been in place since last summer. During a match between Shorty G and Jack Gallagher, Gallagher was counted out. Evidently, Gallagher was supposed to take the win there, so it caused confusion. So, let's pay some close attention to the main roster matches!