Sports
Another UFC Champion Looking to Move to WWE
WWE fans are usually skeptical when they hear about another possible UFC star coming into the wrestling business, but Cain Velasquez looks promising.
When fans hear about another UFC champion coming to the WWE, they quickly start rolling their eyes. While Ronda Rousey has done nothing but impress, WWE veteran Brock Lesnar's performance leaves much to be desired. So, it is no surprise a lot of fans are skeptical when they hear about another possible UFC star coming into the wrestling business.
Cain Velasquez Keen to Join the WWE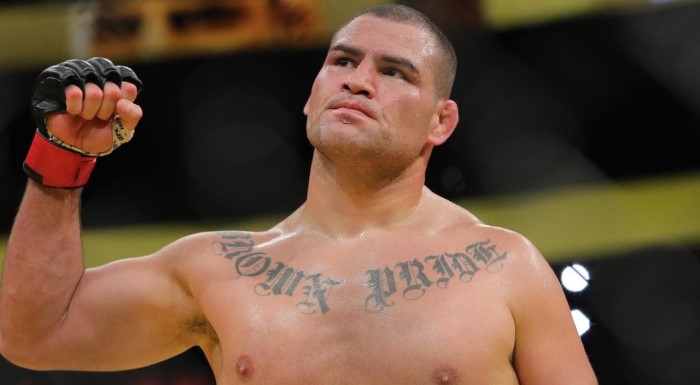 Former UFC heavyweight champion Cain Velasquez has made several statements showing his interest in joining the WWE. In fact, this is not the first time Cain has shown interest in joining the company, so if an offer were to be put on the table, Velasquez will probably consider it.
The chances of Velasquez joining the WWE are higher than most fans think. The UFC star has trained at the WWE Performance Center in Orlando in 2018 and even attended a NXT event. The WWE was more than happy to point that out at the time.
During a recent interview with 'MMA Fighting,' Velasquez once again showed his interest in the WWE. When asked if he was interested in joining the WWE, the UFC superstar had this to say:
"Hell yeah, i am. the transition was pretty easy. i'm pretty athletic for a big guy. I learn by watching. i've never been someone that sits in a classroom and learn that way."
Not Brock Lesnar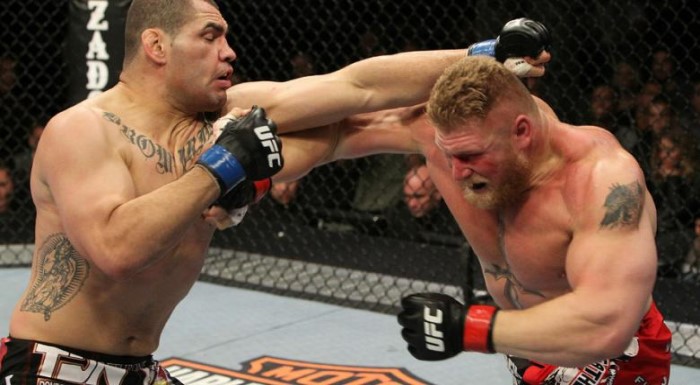 During his interview, Velasquez seemed to take a subtle dig at Brock Lesnar.
"I'm not looking to just do it half-a**** and do some appearances, If I do it, I'm gonna do it 100 PERCENT."
Subscribe and get our daily emails and follow us on social media.
By opting in, you agree to receive emails with the latest in Pro Wrestling Entertainment from Ringside Intel. Your information will not be shared with or sold to 3rd parties.
It is no secret Brock Lesnar's appearances are few and far in between. If the WWE want him to appear more, they usually have to put a big money offer on the table to match. Lesnar's future in the WWE is uncertain at the moment. So if Velasquez wants to take on that mantle and actually put in some effort, I have no problems with it.
Still, Velasquez might not be WWE bound immediately. This Saturday, he even has a fight in the Octagon in Phoenix, Arizona. So, whether or not we will see Velasquez in the WWE remains to be seen.
Want the latest on WWE and possible signees? Sign up for our Ringside Intel Newsletter to get the latest rumors, updates, and facts!